Welcome to Our Parts Department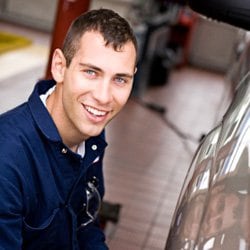 Purchase Genuine OEM Parts with Hometown Ford
Are you searching for genuine and original Ford spare parts in Weiser? We at Hometown Ford have a massive inventory of Ford parts to suit your needs. Contact us today, and our team of reliable and experienced parts experts will help you pick the right piece to fit your machine. Whether you want to purchase a spare part for a quick fix or want an accessory to enhance the appearance of your Ford machine, Hometown Ford will always be here for you.
Why Trust Hometown Ford
Purchasing spare parts from us allows you to access our knowledgeable and friendly staff members. It also allows you to take advantage of our regularly updated Ford spare part specials that provide residents of Garden City and its surroundings with excellent deals.
If you want to purchase a specific spare part, you can quickly fill out our online application form from your Ontario home. If the spare part is not available at our stores, we can purchase the part for you, so you do not have to worry about whether the spare part your machine needs is in our inventory or not.
Visit Our Parts Center Today
If you want to learn more about our comprehensive selection of OEM Ford, you can visit us at Hometown Ford and speak with one of our friendly parts experts. You can also check out our service center or explore our wide selection of Ford models when you visit our dealership.
At Hometown Ford, we prioritize ensuring that we maintain a comprehensive lineup of quality OEM parts. If you have any queries, our highly knowledgeable factory-trained experts will be here to help you out.
If you are looking for a spare part for your Ford, visit our dealership and get access to our wide range of Ford parts. You will find genuine and original Ford accessories and spare parts at our inventory page that will help customize your favorite Ford truck, car, or SUV around Eagle.